Your author website is the first step to building an online author platform. Whether you're working with a designer or taking the do-it-yourself approach, it can be daunting to decide what features are actually important.
In this article, we'll take a look at the 7 must-have features you will want to include on your site.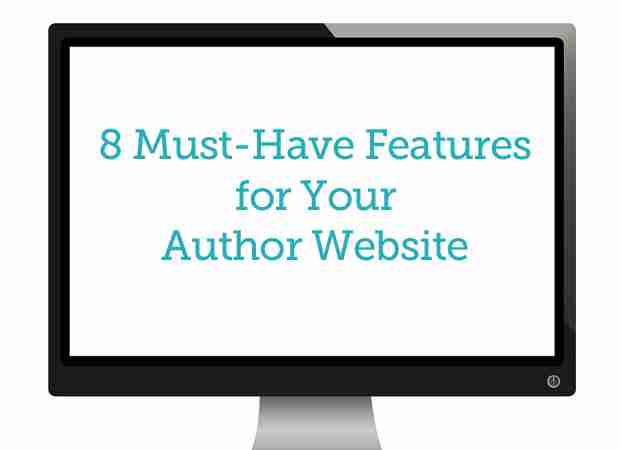 Call to Action
What do you want your visitors to do when they visit your website? This is known as a "Call to Action" and is what draws your online readers to do something when they first load the page.
Here are some common Call to Actions:
Buy your books
Connect with you on social networks
Join your mailing list
The Call to Action should be the most prominient and obvious thing your reader's do when they arrive at your website. Generally they are right at the very top of the page, also known as "Above the Fold".
A Mailing List
A mailing list connects you with your readers directly through their inbox. Generally to create a mailing list, you'll want to use a mail delivery service. Some examples include: Aweber, Constant Contact, and our own personal favorite: MailChimp.
Your News/Updates Section, aka: a Blog
We understand blogging is not for everyone, and you may not always have interesting things to share with your readers. However, you will want a section on your website that shows visitors you are active. A blog is a great way to share your latest events with readers.
Social Network Links
There are a zillion social networks out there, so be picky about which ones you choose to use. People will be overwhelmed if there are too many options on ways to connect with you. In general, stick with Facebook, Twitter, Pinterest, and Google+, as these are the most popular ones with the most users. Any more than that and you risk losing potential connections.
Your About Me Page
People want to know about you when you've written a book. We so often see many people struggle with writing this, we've written an entire article dedicated to the craft of writing the perfect author's about me page.
A Contact Page
You never know if someone will have a question about your book or be interested in having you speak or doing an interview. You do not have to give any personal information, but a basic contact form or email address for inquiries can open up all types of opportunities.
Your Project Portfolio
Visitors to your website will wonder how many books you have published as well as what you've worked on in the past. Include a photo of the cover, a summary of what the book is about, and possibly even a free excerpt download.
Bonus Materials
Depending on the type of book you've written, you may also like to include a special content section of bonus materials. This could include:
Media Kit: Logos, Book Cover Designs, and other materials bloggers and website owners can use when discussing your book online
Book Club Kit: If writing fiction, make it easy for book clubs across the globe to discuss your book with an easy to make book club kit.
Free PDF Printables: Helpful for non-fiction books, you could offer free downloads to supplement the information in the book.
Building an online web presence is more important today than ever before. By making sure your website has these features, you can connect with a larger audience and hopefully broaden your reach.